Interesting links referring to "KENYA"






That you have reached this page shows that you want to prepare yourself intensely for your forthcoming vacation in Kenya. To further support you in this task, here are some more links to helpful and informative Internet pages.




With judgement on 12th, 1998 - 312 O 85/98 - Liability for Links: the Hamburg state court (LG.) has decided that by in-stalling a link one has to answer as well for the contents the linked page. This can - so the LG. - only be prevented disassoci-ating explicitly from the contents. Herewith we do disassociate ourselves explicitly from all contents of all pages linked to this Home page and do not make us those contents our own. This explanation counts for all links on this Web-page.

Kenya greets his guest
http://www.Kenyatourism.org/brochure.htm

Tips for Kenya traveller
http://www.reisefuehrer-online.de/Kenya.htm


Kiswaheli dictionary
http://www.yale.edu/swahili/swahilinet.htm

Travel weather Kenya
http://www.wunderground.com/cgi-bin/findweather/getForecast?query=Kenya

Currency calculator
http://www.oanda.com/converter/classic?lang=de


Africa Online Kenya
http://www.africaonline.co.ke/AfricaOnline/covernews.html


Kenya Map
http://www.sas.upenn.edu/African_Studies/CIA_Maps/Kenya_19849.gif


Daphne Sheldrick and her orphaned elephants and rhinos
http://www.sheldrickwildlifetrust.org/


Subria House - Lamu
Subira house is an Arab style building with two open court yards,
pretty arches and two beautiful gardens with our own well water.
There are seven bed rooms and many galleries where to relax in the soft warm winds.


Susan Bätz tells about orphanned elephants
http://www.reaev.de/


Mamba Village, Crocodile Farm in Mombasa
http://www.africaonline.co.ke/mamba/index.html

Fort Jesus in Mombasa (englisch)
http://www.museums.or.ke/regftjes.html

KWS, Kenya Wildlife Service with Information about National Parks (englisch)
http://www.kenya-wildlife-service.org/parks.htm


Haller Park, Bamburi Nature Trail
http://www.baobabadventures.com/

Birds in Kenya
http://www.kenyabirds.org.uk/

First-aid kit for travellers
. http://www.fitfortravel.de/reisemedizin/reiseziele/L00751.htm

Bird watching in Kenya
http://www.dc-adnet.com/Photo-Info/birder.htm

African Boas & Pythons, for friends of African reptiles
http://www.african-python.de

You have visid the Boko Boko Homepage extensively but would still like to have more information about Kenya? I recommend folloing addres:




Africa Safari
- Africa safari offer tours with informed travel advice & accommodation recommendations to destinations in Kenya, Tanzania, Uganda and Zanzibar as well as southern Africa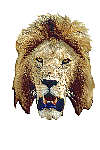 A virtual Safari unfortunately the author cannot be contacted under the available E-mail address.

www.diani.info, Kenya infos and more




Safaricards, ideal um sich bei seinen Freunden nach Kenya abzumelden http://www.safaricards.de/EastAfrica.e.html




Photo-Safari in South- and East-Africa
http://www.virtuellesafari.de/start.e.html




And still more Africa and other Links





Commercial Pilot Training for helicopter and fixed wing (HPPL, HCPL, ATPL, hour building, instrument ratings, bush flying, diverse conversions), VIP Charter (Best Golf Courses of South Africa, luxurious Safari & Wildlife)...Your African Aviation, Adventure & Destination Specialist: TH Aviation ConneXions!
Not only African, but very exotic

You have an own Homepage with reference to Africa? Then your banner could be here!

You would like to have the Boko Boko kenya banner in your Homepage? Send me a mail.