"Boko-Boko" has moved from South Coast to one of the tourism less touched corners of North Coast. Not only animals, but also many plants have found a new home in the "Boko-Boko" Guesthouse and "Porini Farm Restaurant" in Kikambala. Indeed, the heavy rainfalls of the last rain season have assisted our planting. They, however, delayed in the beginning the building of the new spacious guest houses and the pool.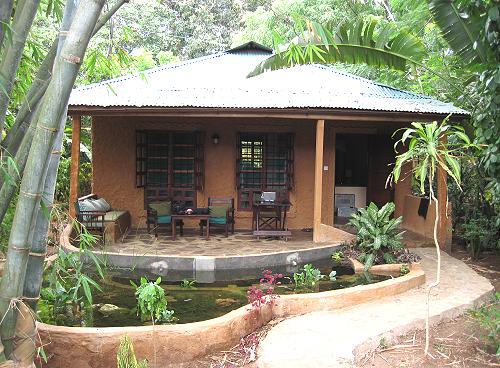 in 2010 every bungalow got a new larger terrace!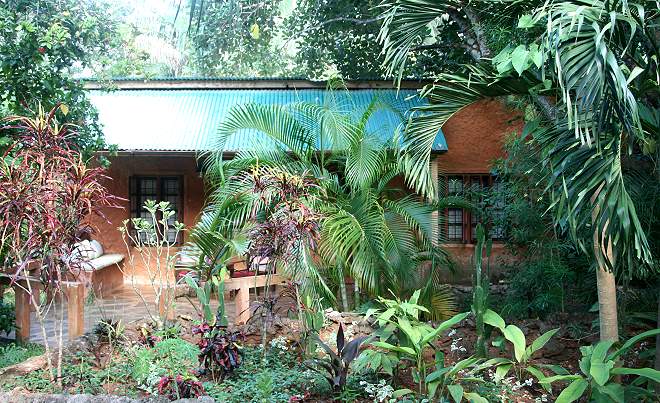 Just 10 meter from the pool, but even in the middle of tropical green. The family bungalow with new terrace and 2 separate bed rooms.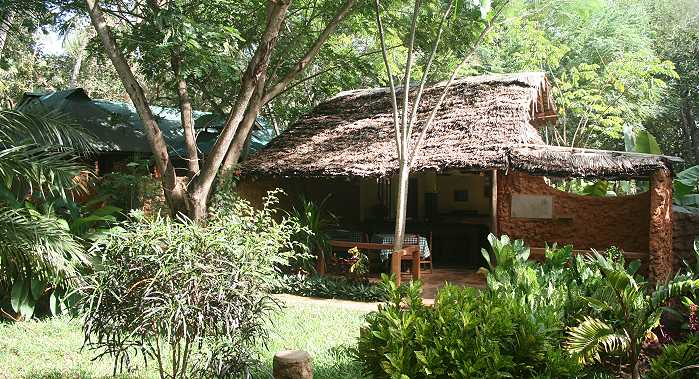 - breakfast and lunch are at the pool -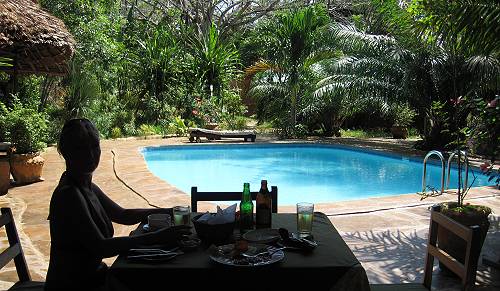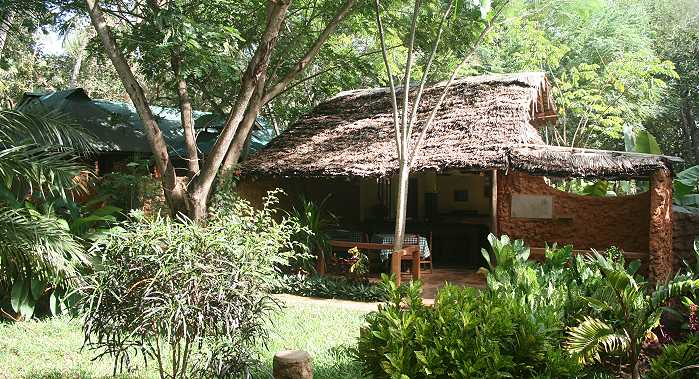 In the meantime, nevertheless, for large detached guest houses with 52 square meters floor space (Living and sleeping area, shower and toilet) and with a large roofed terrace have been completed. Each of three guest houses has its own particular location and provides the feeling to live in the middle of a jungle! At the swimming pool, sun beds invite to relax in green environs!


| | |
| --- | --- |
| | |


From your room to the pool or to the "Porini Restaurant ", which is part of "Boko-Boko", and where you have your breakfast in this open plan restaurant amidst the green of tropical plants, you only have to walk a few meters through the lavish garden. The "Porini Restaurant", also called the "Coco De Mer" Restaurant with a long tradition since 1975, is well known for delicious dishes of the Seychelles and of the local kitchen of the coast region.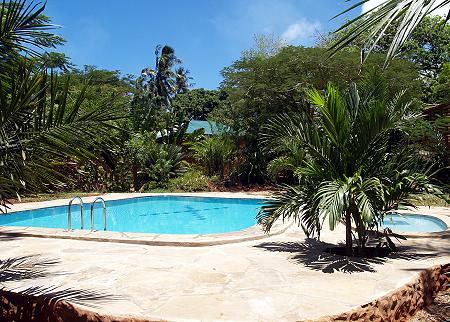 | | |
| --- | --- |
| | |
All pictures from this page are build in the garden of Boko Boko! Fotos "Jörg Reinecke", it is not allowed to use the picture without asking!